Crypto staking is the art of earning passive income by holding some profitable cryptocurrencies. Cryptocurrencies running on Proof-of-stake, or PoS, are eligible for staking. Staking is the mechanism that secures cryptocurrencies' blockchains and verifies all the transactions. If you want to achieve optimal results with crypto staking, then our guide of the best staking wallets will come in handy.
Is Staking free of risks?
Staking income is not totally devoid of risks, however, the risks are mitigated when you are using some of the best staking wallets instead of staking directly from an exchange. Hence choosing a staking service provider is utmost crucial. If you leave coins on custodial exchanges too often, then your chances of losing crypto via security breaches are quite high.
On the other hand, staking from an exchange does not lock up your coins for a set time period. But, these policies are arbitrary and differ from one exchange to another. A Flexible lock in system can drastically reduce your chances of losing crypto during  market volatility.
Here's a list of different security risks that pose a threat to staking:
The validator decides to not pay you when stake a coin and delegate it to a validator.
Hacking of your staking wallet.
The valuation of your PoS crypto abruptly changes or nosedives due to an unforeseen event and you will not be able to sell it because your coins are locked up in staking.
The exchange or platform that is staking your coins gets hacked.
3 Best Staking Wallets 2022
Ledger is a renowned brand in the world of hardware wallets and it certainly doesn't' disappoint when it comes to providing a safe and trustworthy cold storage option for staking coins. Ledger's signature offering, Nano X and Nano S, are some of the best staking wallets for small and large holders.
For starters, you can purchase new coins directly without going to an exchange on Ledger. These wallets also integrate with dedicated node providers which is beneficial for crypto enthusiasts who want to run their own node.
Users can also generate revenue directly in native Ledger altcoin wallets by staking crypto. For instance, NEO and Komodo holders can reap rewards by simply keeping their NEO and Komodo coins in their respective wallets. Rewards are calculated based on the number of coins stored. All rewards are on-chain transactions that come directly into the wallet.
Likewise, Tezos (XTZ), and Tron holders are required to delegate some of their altcoins to a validator who stakes on their behalf and secure the network. Subsequently, validators then pay out the revenues to the holders.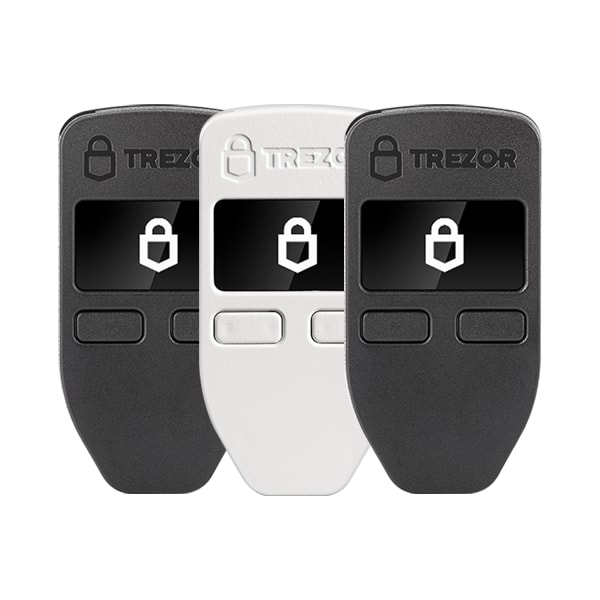 Although, Trezor One wallet does not offer support for direct staking via its UI, crypto enthusiasts can simply link their Trezor wallet to a validator or staking pool via AllNodes and other intermediaries.
If that doesn't sound like a good idea, then there's another option. Trezor wallets can also use Exodus wallet as an interface. So, if you want to generate staking income, send your Trezor coins through the Exodus Rewards app and viola!
One of the best staking wallets on the market, Exodus wallet offers a simple way and responsive UI to buy crypto especially for beginners. It currently supports over 130 crypto assets and the desktop and mobile versions of Exodus wallet rope in new DeFi coins frequently.
What's more, a dedicated staking app for 7 PoS altcoins is also available in Exodus' desktop application. If you just want to stake with solid security, minimum trouble and good rates, look no further than Exodus wallet.
4) Exchanges
Custodial exchanges such as Binance, Bitforex and FTX let you earn yield on Proof-of-stake (PoS) altcoins. However, you will need to transfer the coins you want to stake and offer them into a staking product.
While, Bitfinex follows an automated process to stake your coins as long as they are in your wallet, you might have to manually configure and stake your altcoins on other exchanges. For instance, Binance does not let users retrieve staked coins unless users chose flexible staking (soft-staking) in the beginning.
Bitfinex only does flexible staking, and never locks your coins so users are free to move and trade their crypto at any time. On the contrary, FTX locks your coins but lets you unstake them instantly for an extra fee or for free but within a fixed time window.
Please note that it is not wise to hold crypto on an exchange for too long. However, if you prefer exchange wallet staking then it may yield around 5-7% p.a.