The most popular private crypto coin in the world, Monero (XMR) is a hot property nowadays. After the IRS announced a bounty of $625,000 for anyone who can break Monero's coveted privacy feature, Monero is the most sought after decentralized crypto coin for those who value their privacy. You can simply buy Monero online, store it in one of the best Monero wallets and transact without disclosing your identity to anyone. Not even to the governments. Monero is a completely anonymous crypto.
Renowned for their untraceable cryptocurrency transactions, Monero, which is bolstered by the Monero blockchain, requires a secure digital wallet for holding your funds. Our list of the best Monero wallets offers you the ultimate option for XMR storage whether you want to trade, mine and hodl Monero for the long term benefits. 
What is a Monero Wallet?
A Monero wallet is a digital wallet where you can store Monero (XMR) cryptocurrency. Since Monero (XMR) has infinite supply, you can stash away as much Monero in your wallet if you want. Monero wallet is a blockchain storage that safely stores all your Monero cryptocurrency. 
Some of the best Monero wallets can be classified into mobile and light wallets, hardware wallets, web wallets, GUI wallets and CLI wallets. So without further ado, let's get started.
10 of the Best Monero Wallets in 2022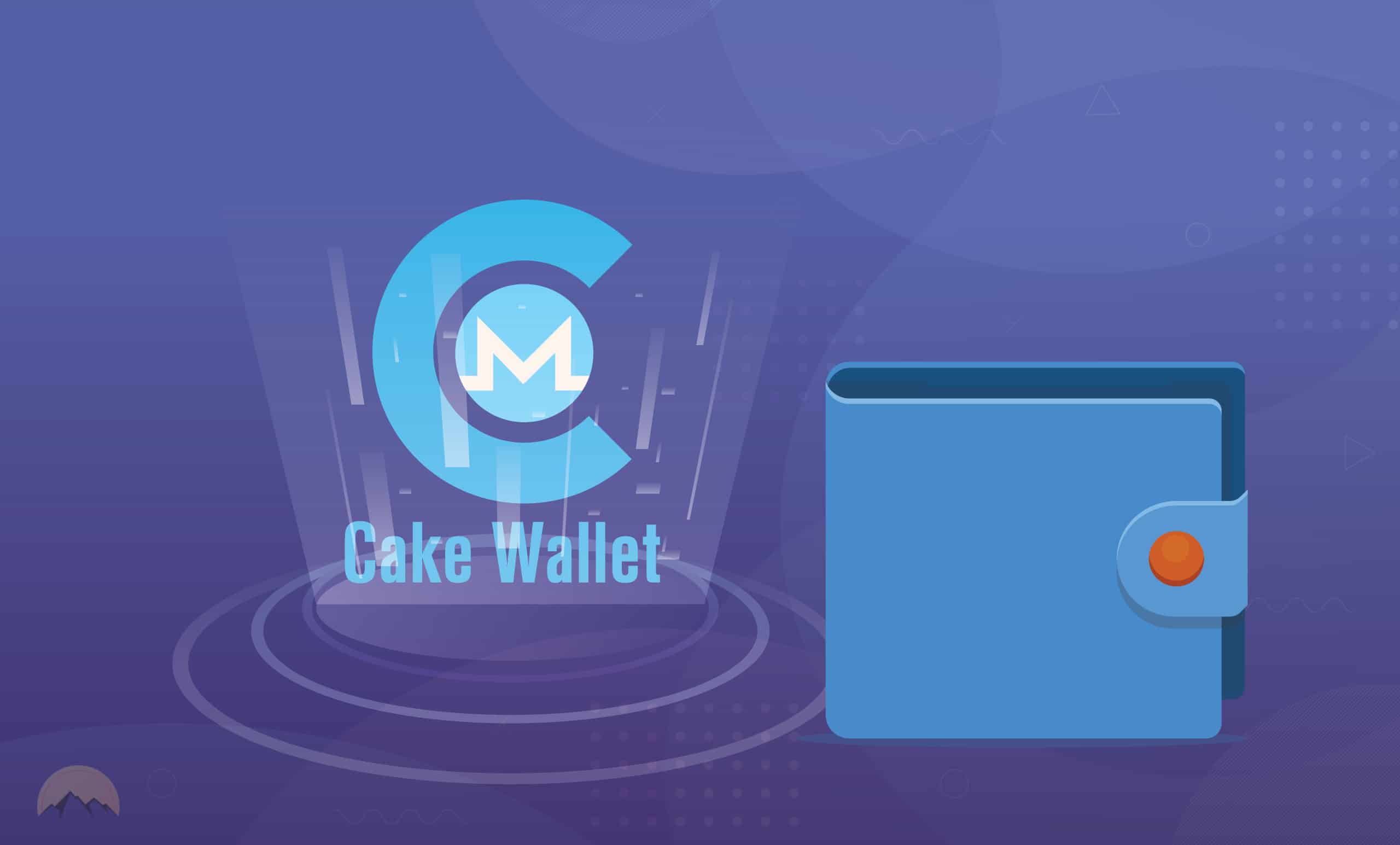 One of the only hot storage wallets that is KYC free, Cake wallet has made rapid strides to safeguard Monero enthusiasts' anonymity and security. With Cake wallet, users can exchange their Monero holdings for different currencies such as Bitcoin. What's more, you are in total control of your private keys. Its code is open-source and gets audited by the community periodically to make it more foolproof. So much so, Cake wallet is safer than many desktop wallets and web wallets on the market. 
Especially for iPhone/iPad users, Cake wallet offers an additional layer of security courtesy of iOS which restricts root-level access to anyone. All in all, Cake wallet is one of the best Monero wallets for both Android and iOS users who want to HODL monero or do whatever they want.
Officially endorsed by the developers of Monero (XMR) cryptocurrency, the Monero GUI Wallet is an open-source hot storage desktop client available for macOS, Linux and Windows OS. A full-node Monero-only wallet, it requires you to download and synchronize the full Monero blockchain for better usage.
Even if you are a newbie getting started with Monero, the Monero GUI wallet offers an easy-to-use responsive UX/UI experience. For starters, you can easily receive and send XMR quickly at the sleight of hand. For enhanced storage security, create a 25-word seed phrase and you're ready to roll.
While the two Ledger hardware models differ slightly in features, we thought it would be a great idea to introduce them simultaneously. The Ledger Nano model X and S are some of the best Monero wallets for users who prefer cold storage hardware wallets to store their XMR. 
Not to mention, you can enable secure cold storage for over 1000 other cryptocurrencies such as BTC, ETH, TRON, USDT, BCH, XLM, etc. with these wallets at the helm. 
Compatible with both desktop (Mac, Windows, & Linux) and Mobile (Android, iOS) devices, both the Nano X and S are small USB-like portable devices that store XMR using the highest levels of security. They store all your private keys and work on the Blockchain Open Ledger OS. 
These wallets come with nifty security features such as PIN-code, 2-Factor-Authentication (2FA), and a mnemonic seed phrase that you can use to recover your Monero wallet in case of loss, damage, or theft. 
Ideally, the Ledger Nano X and Nano S hardware wallets are secure options to store XMR, BTC, ETH and other crypto cons. Both these wallets can be purchased from the official site as well as from Amazon.
Although a multi-currency wallet with support for over 125 crypto coins, Exodus is a renowned Monero (XMR) wallet that offers an easy-to-manage wallet with a slick UX/UI. Available on both desktop (Mac, Windows and Linux) and mobile (iOS, Android) devices, Exodus is a secure cryptocurrency storage option for privacy buffs. 
As well as Monero, Exodus lets you store digital assets such as BTC, ETH, ADA, LTC, ATOM, BNB XLM, TRON, USDT, BCH, and more.
If you are a beginner Monero enthusiast looking for a reliable and safe Monero (XMR) wallet, look no further than Edge. Launched in 2014, Edge is one of the best Monero wallets replete with security features such as Login pin, 2-Factor-Authentication (including fingerprint scanner) and a unique pass code which is sent to your mobile every time you log into the app.
Available for both Android and iOS mobile, Edge Wallet not only supports stashing Monero (XMR) but you can store away Bitcoin, Ethereum, Litecoin, Ripple, Bitcoin Cash, and all the ERC-20 tokens. 
Also, you don't need to rely on a third-party exchange to buy Monero since Edge allows you to purchase XMR right within the app directly via your bank account, and Paypal, among other options.
The main competitor to hardware wallets such as Ledger Nano (X,S) and BC Vault, Trezor is a nifty cold storage portable device that provides quick access to 1,000+ crypto coins and tokens. With its reputation for being secure storage for crypto assets, you can definitely bank on Trezor for stashing away your hard mined XMR. There are two variants of Trezor: One Black and Model T.
If you are looking for another hardware wallet with an offbeat design to complete your collection of crypto wallets, Trezor might just do the trick. Costing just about $95, Trezor One Black is an affordable alternative to the Ledger Nano X.
A pretty lightweight Monero wallet, Monerujo is open-source and deploys remote nodes to synchronize to the Monero blockchain and lets users even create their own node. If you want to maintain foolproof anonymity, Monerujo is one of the best Monero wallets for Android users. It is well known for saving all your private data on the device itself.
Flanked by a responsive and intuitive interface, Monerujo lets you manage multiple wallets and offers QR code scanning for sending/receiving Monero (XMR) payments on the go. 
What's more, it comes with an inbuilt QR code scanner. Hence, instead of typing in a long address simply upload a QR code image and you are all set. 
With a staggering user base of over 2.5 million users, Coinomi is one of the oldest multi-platform, multi-chain cryptocurrency wallets. 
A hierarchical deterministic wallet, Coinomi provides native support for over 1770 tokens and 125 blockchains keeping security and privacy as pivotal aspects. Users can set up multi seed phrases with their own encryption settings for enhanced security. What's more, Coinomi never collects any user data and masks user IPs for total privacy.
You have full control over transaction fees and easily buy, sell crypto on Coinomi' s intuitive user interface. It is available worldwide in over 25 languages and offers support for 175+ fiat currencies.
Launched in 2014, MyMonero was actually developed in conjunction with Monero (XMR) during its formative years by the team behind Monero crypto.  
You can run the MyMonero desktop wallet on all major operating systems such as macOS, Linux and Windows. So much so, the MyMonero mobile application is also available for both iOS and Android devices. 
Rounding off our list of the best Monero wallets is Freewallet, a cohesive storage hotspot for cryptocurrencies such as XMR, BTC, ETH, to name a few. 
Totally free to use, Freewallet is  available on both Android and iOS mobile devices. Simply register via your Google, Apple, Facebook, WhatsApp, account and you can start using this wallet. It offers secure storage for your funds thanks to 2 Factor Authentication and a PIN code verification.
One of the redeeming qualities about Freewallet's Monero version is that i users can track their XMR transaction details and send, receive, exchange, or store Monero. 
If you want to buy XMR cryptocurrency, that too is possible. No need to rely on a third-party exchange, FreeWallet lets you purchase XMR with a bank card right within the app. 
Monero Wallet FAQs
How do I get a Monero wallet?
You can easily get a Monero wallet by clicking on any of the aforementioned links. Please check the requirement, compatibility with your device whether you are using desktop or mobile.  
Are Monero wallets free?
Well most of the mobile/software Monero wallets are free. If you prefer a hardware wallet such as Ledger Nano X or Trezor, then you might need to shell out some money.
What is the best Monero Wallet?
If you want to buy a hardware wallet, Ledger is the best Monero hardware wallet. We personally use Cake mobile wallet and, honestly, so far it has been good to use. However, you are free to use any of the aforementioned wallets per your feasibility and requisition.
Can I store Monero on Trezor?
Storing Monero is only possible on Trezor Model T, not Trezor Model One.
Can I store Monero on Ledger Nano S? Is it outdated?
No, the Ledger Nano S still works great and you can store Monero on it. It is just that the much newer Ledger Nano X offers more features. Bear in mind, the Nano S is relatively affordable.
Is Monero GUI wallet safe?
Monero GUI wallet is recommended by GetMonero.org, the team behind the development of Monero. It is safe to use, relatively secure, and users have complete control of the private keys.
SEE ALSO: 7+ Best Monero Exchanges in 2022: Buy Monero Online