The fungible privacy coin Monero is one of the hottest crypto currencies on the planet. Along with BTC and Ethereum, Monero is touted as one of the top cryptos to hodl. Hence, investing and mining Monero is a good idea right now. However, since it does not go with ASIC mining options, you can mine monero only through GPU and CPU mining. It is very important to choose the best Monero mining hardware rig for optimal performance and maximum profits.
Down below we have done a  rundown of the best CPU and GPU monero mining hardware available on the market. Without further ado, let's get started.
5 Best CPU Monero Mining Hardware 
AMD has been a renowned high-performance computing and graphics solution provider for many years. Its solid processor, the EPYC 7742, comes with 64 CPU cores, 128 processing thread and a power consumption of 225w. 
This powerful workhorse is one of the best monero mining hardware CPU with a hashrate of 44,000 H/s.
Worried about your skyrocketing electricity bills because your mining rig is on all day long? The AMD Ryzen 5 3600 is a must have if you want to do profitable monero mining with a hashrate of 7,900 H/s. 
This powerful CPU comes with a solid memory, 6 CPU cores, and 12 processing threads. Most importantly, 65 power draw means that electricity consumption is kept to a bare minimum. 
Featuring 24 cores and 48 threads, the Threadripper 3960X is a decent  workstation CPU that can deliver anywhere between 20 to 27 kH/s hashrate on XMRig 6.6.2 algorithm. 
You can derive maximal results by using some super-fast DDR4 modules for it to mine seamlessly. Also, the Threadripper 3960X is known to perform quite well while being undervolted and it is one of the best monero mining hardware CPU in the sub $1500 range.
A budget workstation CPU for mining Monero, The AMD Threadripper 1950X is over four years old, and features 16 cores, and 32 threads. 
It can deliver 9-13 kH/s hashrate on XMRig algorithm. To derive optimal mining results, you can pair the AMD Threadripper 1950X with some high-end mining GPUs and achieve much better profits mining Monero as opposed to using high-end GPUs only.
For a price of around $500, The Ryzen 9 3900X is a pretty formidable workhorse that packs in 12 cores, 24 threads, and a mining hashrate of 11-16 kH/s on XMRig algorithm. With a sub $500 price tag, the Ryzen 9 3900X can be paired with high-end GPUs that can also mine Monero and generate you a decent monthly income in no time.
Please note that you will have to overclock the Ryzen 9 3900X CPU to 4.2 GHz in order to achieve 16 kH/s hashrate and use high-quality RAM modules with speed of at least 3,733 MHz. All in all, it is one of the best monero mining hardware CPU on the market for budget mining. 
5 Best GPU Monero Mining Hardware
If you want to attain a hashrate of around 200MH/s, the Nvidia GTX 1070 Ti is a decent GPU for mining Monero. It boasts the most advanced mining GPU architecture and is ideal for both mining and gaming. 
Packing in a solid 8GB GDDR5 V-RAM and a memory clock speed of 1683 Mhz, the Nvidia GTX 1070 Ti GPU is a serious workhorse for serious crypto mining geeks. 
A veteran of the GPU sphere, the Radeon RX Vega graphics card can help you attain a hashrate of 1,225 H/s. As well as Moneo you can mine multiple coins of different algorithms including RandomX (XMR) and Ethash (ETH, ETC). 
It packs in a solid 8 GB V-Ram high bandwidth memory making the Radeon RX Vega 64 a standout monero mining hardware GPU.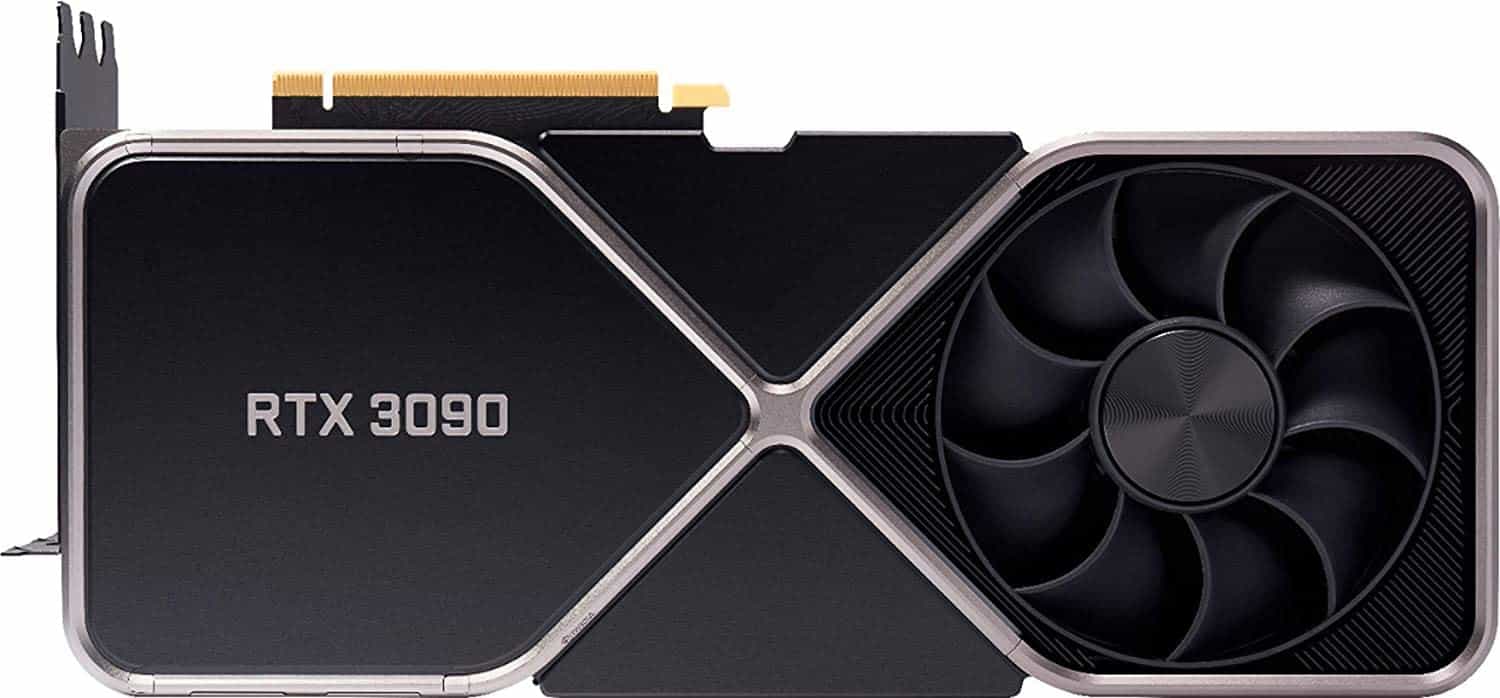 The NVIDIA GeForce RTX 3090 is replete with some of the best GPU mining features a staggering 10,496 shading units, 24 GB super-fast GDDR6X VRAM, 328 Tensor Cores and impressive hash rate of 104.70 MH/s on the Ethash algorithm. 
The GeForce RTX 3090 can generate an impressive monthly income while you also indulge in some great 4K gaming, video rendering, or 3D modelling on the side.
Looking for an affordable graphics card for monero mining and generating quick ROI? Look no further than the AMD Radeon RX 5700 XT which features FP16 computing performance of 19.51 TFLOPS and delivers a hashrate of 50.45 MH/s on Ethash. 
What's more you can also indulge in some 1440p gaming on ultra settings on the side. All in all, the AMD Radeon RX 5700 XT is a powerful monero mining hardware for hashing out blockchains.
Rounding off our list is the AMD Radeon RX 5500 XT that packs in 8 GB of super fast GDDR6 VRAM, FP16 (half) performance of 10.39 TFLOPS and PCIe 4.0 bus interface integration. 
The AMD Radeon RX 5500 XT is an affordable monero mining rig for beginners and can deliver up to 30.00 H/s hashrate on Ethash.
SEE ALSO: 4+ Best Monero Mining Software
SEE ALSO: 5+ Best Monero Mining Pools