The rising adoption of crypto and blockchain in general bodes well for all spheres of life. The online gaming industry too has adopted blockchain as is evident by the rapid increase of popularity of blockchain-based games. Using crypto to power their in-game transaction, blockchain games are pioneering the gaming industry. We have done a rundown of the best blockchain games in the world at present. 
These blockchain-based games help all transactions made within these games a seamless experience. So without further ado let's get started.
10 of the Best Blockchain Games 2021
Six Dragons is a fantasy RPG game wherein players explore endless lands,  craft over 300 unique items, farm for valuable materials, and then trade items with fellow players. In-game trading helps players stack up their arsenal using powerful enchants. Six Dragon is an open-world game that offers exciting graphics and makes full use of blockchain. 
Blockchain game developers are flocking to Enjin which claims to become  the hub of blockchain technology by building a product ecosystem for helping humanity create advanced virtual economies. On its platform you can build blockchain games and mint tokens to power them as well as use wallet and marketplace services. 
With the help of its native Enjin Coin (ENJ) which is an ERC-20 token, players can freely trade in-game assets issued by games on the platform. 
One of the best blockchain games for those who love collecting football cards and play fantasy football on the side, Sorare Fantasy football is a blockchain-based game wherein users can trade in collectable digital cards for lucrative sums of money. 
Gamers can assemble a team of up to five players by two ways. Either by trading cards with other players or buying cards at auction on the Sorare marketplace. As in the real world, the valuation of cards is based on the players on them as well as the numbers produced.
Inspired from classic games such as Minecraft and Roblox, The Sandbox is a virtual world platform that aims to concentrate power and ownership in the hands of the players rather than a few developers.
First launched in 2012 on iOS, Android and Windows, The Sandbox made a tactical shift to being a blockchain-based game after its acquisition by Animoca Brands in 2018. Users can unleash their creativity and generate content that contributes to the expanding Sandbox multiverse. 
What's more, users can also utilize the VoxEdit function and create in-game objects that can be sold at Sandbox's online marketplace. They can use Sandbox's very own in-game currency, SAND, which is an ERC-20 token for all transactions and interaction. All in all, Sandbox is one of the best blockchain games for Minecraft and Roblox lovers.
Relive the world of Sci-fi dystopia with Neon District that is a classic RPG blockchain game with a cyberpunk theme. You can come across players battling enemies in Unity City in Neon District. 
The characters in Neon District are something you would expect from a dystopian cyberpunk game: morally-questionable, genetic mods, oracles, crime syndicates all weaved together by some weird winding plots.
If playing God is your thing and you were a fan of SimCity back in the day, then MegaCryptoPolis3D is the blockchain-based game developed on the lines of SimCity. 
Built on Ethereum blockchain, MegaCryptoPolis3D is a city-building MMO dApp that allows gamers to buy, build and monetize plots of land within its decentralised game map. 
What's more, you can even connect your Web3 wallet such as MetaMask to your game account and begin buying land and developing it on the go. 
Another Enjin based blockchain game, 1on1 fantasy PvP 9Lives Arena features a horde of warrior clans battling in a competitive arena built on practice, preparation, and permadeath. Each warrior has nine lives and whenever you lose a battle, you lose one life. 
When your warrior loses their ninth and ultimate battle in this high stakes game, you can only see their stats that are commemorated on a statue. Players can then set about training and honing the skills of a new warrior. 
One of the best blockchain games that you can play as a single-player first-person, Age Of Rust stars protagonist Quinn 7 who is a 22nd-century hacker stored away for the future.
Featuring stunning graphics and built on Enjin platform, Age of Rust will also be released on Steam sometime later this year. You can trade in-game items in the form of weapons, extra skills and equipment to challenge robots from the future. 
You can solve in game puzzles that are of three types. Crypto puzzles that can help you reap rewards up to 4 BTC, and 35,000 ENJ. Second are adventure puzzles as you find a hidden door and make progressions further into the story.  The third one is for unlocking NFTs.
Tentatively schedule to be released later this year, Infinite Fleet is a pace-based MMO wherein players take command of the United Sol Federation starship to fight with the Atrox aliens.
You can upgrade your arsenal of ships and other weapons or team up with friends in co-operative mode to destroy the evil Atrox Aliens.
Virtual worlds are big business in the blockchain world and, along with its rival The Sandbox, Decentraland is one of the dominant platforms. Built on the Ethereum blockchain, Decentraland is somewhat similar to The Sandbox in that it lets users create a virtual world wherein they can buy land to develop and monetise it. The in-game currency is MANA, an ERC-20 token.
The Decentraland Metaverse is divided into 90,601 plots of LAND parcels of 100 square meters each. All these plots are represented by their own ERC-721 NFT. All together, all these exciting tidbits make Decentraland one of the best blockchain games online.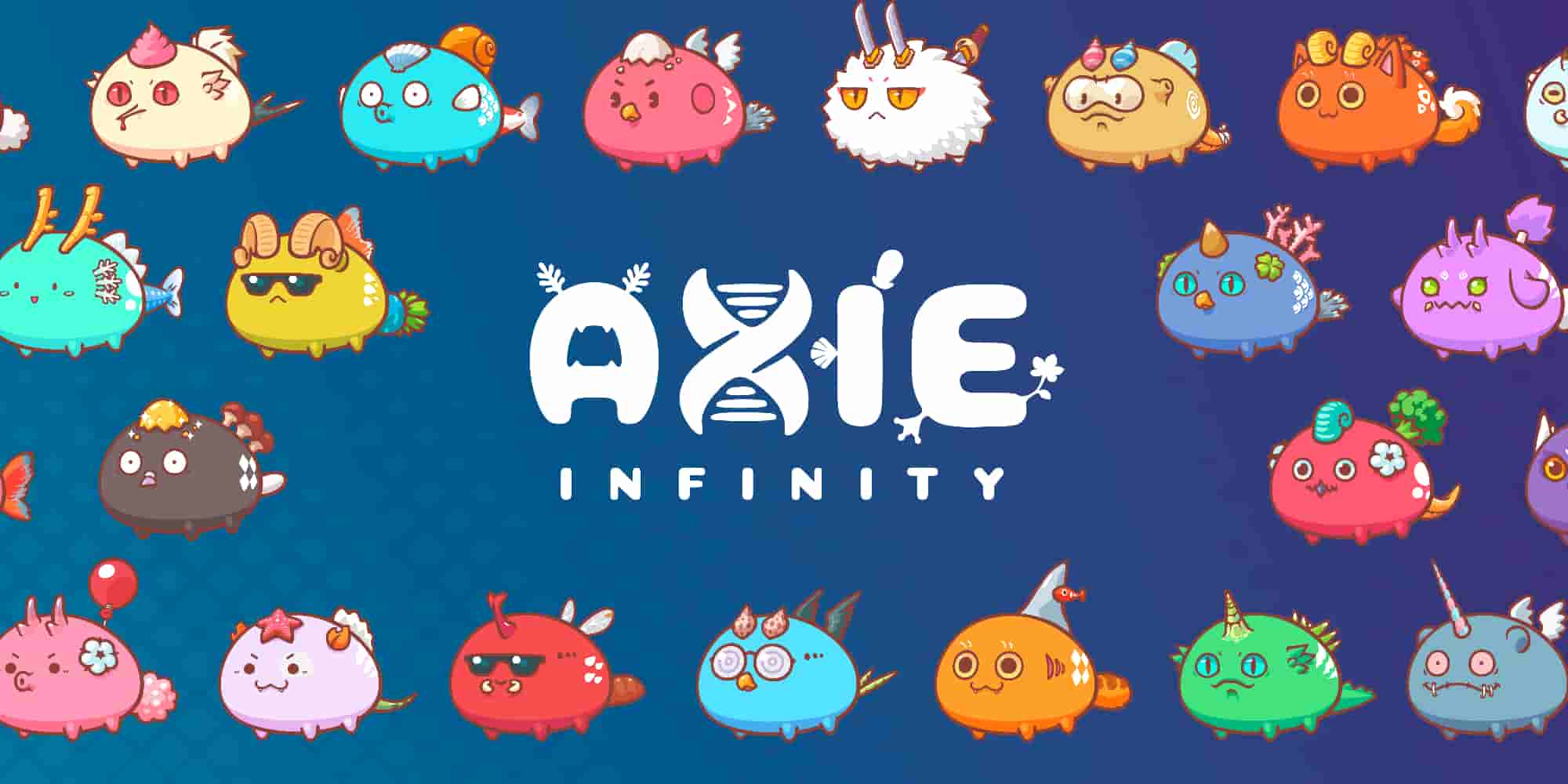 Inspired from Pokémon Go and Crypto Kitties, Axie Infinity is a blockchain based game where players can buy and breed cute little creatures called Axies. Players need to buy at least three Axies to get started with the minimum spend pegged at 0.0421 ETH. 
Winning battles from time to time earns you Small Love Potions or utility tokens that can be staked, or used to buy NFTs in the Axie Infinity marketplace. Essentially these in-game trades give holders a clout in the functioning of the network.