DeFi or Decentralized Finance has become a lucrative sector in the crypto realism for investing in high value tokens. In 2020 alone, several DeFi tokens outperformed BTC and this trend is likely going to continue this year. The DeFi ecosystem is buoyed by popular protocol tokens. We have done a rundown on the best DeFi Tokens that can be traded using a DEX or Decentralized Exchange such as Uniswap or Sushiswap. So without further ado, let's get started.
10 of the Best DeFi Tokens in 2021
Top-tier lending protocol, Aave uses its own native token called AAVE for securing the protocol. Aave is being migrated from LEND to AAVE at a rate of 100:1. 
The total supply of AAVE tokens is estimated to be around  16,000,000. You can stake AAVE through the Safety Module and reap AAVE rewards.
With a total supply of 1,000,000,000, Uniswap's UNI is one of the best DeFi tokens right now. Uniswap is a pioneering decentralized exchange in the DeFi space where new DeFi investors can earn UNI by providing liquidity to select pools where a large portion of the supply is issued.   
Interestingly, Uniswap airdropped 15% of its supply to previous users through its 'UNIversal Basic Income' program. 
Automated liquidity aggregator, yEarn or YFI offers various yield farming opportunities. With a total supply of 30,000, the yEarn protocol is governed by native token YFI that did not hold an initial DEX offering. YFI was launched with no premine as well.
New DeFi investors can stake YFI and participate in governance and reap a portion of protocol fees via pro-rata shares.
Leading lending protocol, Compound has its own native token COMP for governing protocol decisions which are delegated on the Compound Governance Dashboard. With a total supply of 10,000,000, COMP is earned by users for lending and borrowing digital assets.
COMP is allocated to markets based on the amount of interest accrued, that is, assets generating the most interest earn the most COMP per day. All in all, COMP is one of the best DeFi tokens in the DeFi space today.
SUSHI is the governance token of the Sushiswap AMM and lending protocol's native governance token, SUSHI has a market supply of 250,000,000. 
It can be earned by providing liquidity to select pairs on Sushiswap. You can also stake SUSHI via the Omaske bar and earn protocol fees. It can also be used to vote on Sushiswap projects that receive extra SUSHI rewards for conducting an Initial DEX Offering.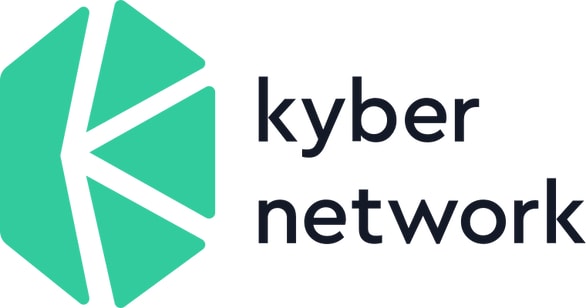 One of the topmost DEX of the Defi sphere, Kyber Network has a supply of 210,623,056 KNC (Kyber Network Crystals) which is its native token. 
A major chunk of the fees collected from the exchange is used to burn KNC. Kyber Network underwent a Katalyst tokenomics upgrade via KyberDAO for introducing key governance mechanisms in the DEX.
Automated asset management and liquidity protocol, Balancer is governed by a native token called BAL whose total supply is capped at 100,000,000 BAL. The Liquidity Mining program of Balanceer has witnessed rapid growth after being launched in June 2020. The BAL token is used to govern important protocol decisions such as support assets and protocol fees.
0x Protocol is a DEX liquidity protocol whose ZRX tokens have a total supply of 1,000,000,000. ZRX tokens are used for a number of purposes that run the gamut from governing the 0x protocol to funneling liquidity to various different exchanges. ZRX can also be staked by Market Makers for collecting trading fees.
An interoperable bridge to port assets to Ethereum via the RenVM, Ren Protocol has a total supply of 1,000,000,000 REN Tokens. REN is considered to be one of the best DeFi Tokens at the moment.
Users are required to post at least 100,000 REN as collateral to host a darknode and become a validator on the network. Once they begin operating a darknode they are entitled to a pro-rata share on all trading fees collected from the protocol. 
Rounding off our list of the best DeFi tokens is CRV, a native token of liquidity aggregator, Curve. CRV has a total supply capped at 3,030,000,000. Curve is used for aggregating liquidity of same-peg assets such as Bitcoin wrappers and stablecoins and Bitcoin wrappers. 
The CRV token can be staked through the Curve DAO for governance and liquidity multipliers on CRV liquidity mining. 
SEE ALSO: 7+ Best DeFi Lending Platforms in 2021