Cryptocurrencies have revolutionized the world we live in. They are digital currencies or coins that offer low transaction fees, fast transaction rates, zero chargebacks, and provide complete anonymity to the users. Since crypto is related to the financial sector, users holding crypto too require accounting services. Not to mention businesses relying on crypto who need to issue invoices. There are many crypto invoice apps strewn about in the crypto sphere. So, how does one find a decent invoice app for crypto? By going through our roundup of the best crypto invoice apps, of course! 
Truth be told, it can get really time-intensive and complicated to prepare crypto invoices especially for new users when we take into account the conversion rates from fiat to cryptocurrency. 
Fret not, our list of the best crypto invoice apps has several online platforms and apps that provide crypto invoices for businesses. Crypto Invoices are special software for preparing invoices for a business' clientele. So without further ado, let's get started. 
5 of the Best Crypto Invoice Apps 2021
Perhaps one of the earliest platforms to offer peer-to-peer (P2P) invoicing services in bitcoins, Blockonomics is also a super fast payment gateway that does not require any documentation. All you have to do is to enter your bitcoin address and you are ready to roll. Blockonomics sends invoices directly to the wallet, lets you view account balances and supports over 22+ cryptocurrencies that are all rated at the latest market price.
What's more, Blockonomics offers 24X7 customer support, sends payments to businesses (or individuals) directly on their webshops with email notifications on payments.
A very popular crypto payment gateway, CoinPayments makes sending invoices very easy and simple. With support for over 1000 cryptocurrencies, CoinPayments is one of best crypto invoice apps that hosts abundant features in its API integrated platform. 
It boasts features that run the gamut from Auto-sweep facility, instant payment notifications, to auto conversion of fiat to crypto and vice-versa, and swift payment buttons as well as donation buttons.
What's more, it offers support for multiple eCommerce plugins, and has the ability to pay your business partners directly. Most importantly, the invoice links contain full information of your payment. 
With Euro as its standard currency, Piixpay is a decentralized open-source crypto payment gateway where all transactions are integrated with SEPA bank transfers. Users are carefully screened and asked to fill in their transaction details including their names and contact information. 
All the transactions are quick and usually cleared within one to three days. What's more, Piixpay doesn't charge a service fee and provides QR codes to verify transactions.
4) Lamium 
Perhaps one of the earliest known crypto invoice payment platforms, Lamium allows businesses and individuals to receive payments directly into their crypto wallets.  It comes with SEPA integration for swift bank transfers at no extra costs. 
Most importantly, Lamium is one of the best crypto invoice apps that does not require KYC. So you don't need to register with the platform and still receive payments directly into your bank account. What's more, Lamium supports Bitcoin and Dash for online purchases, provides 24X7 customer support, and API generated passwords for protecting your account.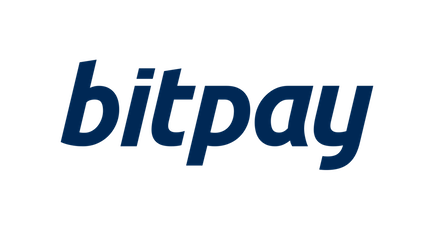 A global cryptocurrency invoice platform, BitPay has some of the biggest names such as Shopify, Zynga and Microsoft among its customers. BitPay is available in over 100 countries, offers super fast transactions, and email billing.
It also converts and sends all payments that you receive in local currency into your bank account via ACH integration. Furthermore, BitPay ensures that its users are protected from cryptocurrency market volatility.
SEE ALSO: 4 of the Best Crypto Screeners in 2021