Did you know that all your Bitcoin transactions are not anonymous? That is, anyone could track your transaction history with just a little bit of effort? One of the shortcomings of Bitcoin (BTC) is that it is not a private cryptocurrency. However, you can still use anonymous bitcoin wallets to safeguard your privacy and hide your real identity whilst doing transactions.
The best anonymous BTC wallet will never ask for your personal details such as your name, residential address, phone number or Email address. If you were looking for a truly anonymous Bitcoin wallet, then you are at the right place. We have done a rundown of some of the best anonymous bitcoin wallets. Without further ado, let's get started. 
5 of the Best Anonymous Bitcoin Wallets 2022
A renowned name in the field of hardware crypto wallets, Ledger Nano X is a no brainer if you are concerned about security and privacy of your BTC transactions. Not only does Ledger Nano X ensure maximum privacy, this nifty wallet is easily available at an affordable price on both the official ledger site and Amazon.
You can create unlimited Bitcoin accounts using Ledger Nano X and it supports many more cryptocurrencies such as Monero (XMR), Ether (ETH), to name a few. What's more, users don't have to provide their email address, phone number for verification. The Ledger Nano X is one of the best anonymous Bitcoin wallets that untraceable, offers Bluetooth connectivity and world across platforms be it Windows, Mac or Linux.
An older generation version of the super popular and high-grade Ledger Nano X hardware wallet, the Ledger Nano S is  still going strong thanks to  privacy oriented features. 
The Ledger Nano S anonymous hardware wallet is very affordable, and provides a NIST certified True Random Number Generator to secure your signatures. Interestingly, even if your Nano S wallet is lost or gets stolen, you can recover all your funds via 24-word mnemonic backups.
Some other distinguishable features of the Ledger Nano S are a hidden wallet option where all its data is indistinguishable from random bytes and only you have access to it. You can add over 100 wallets and each of them can generate millions of unique addresses.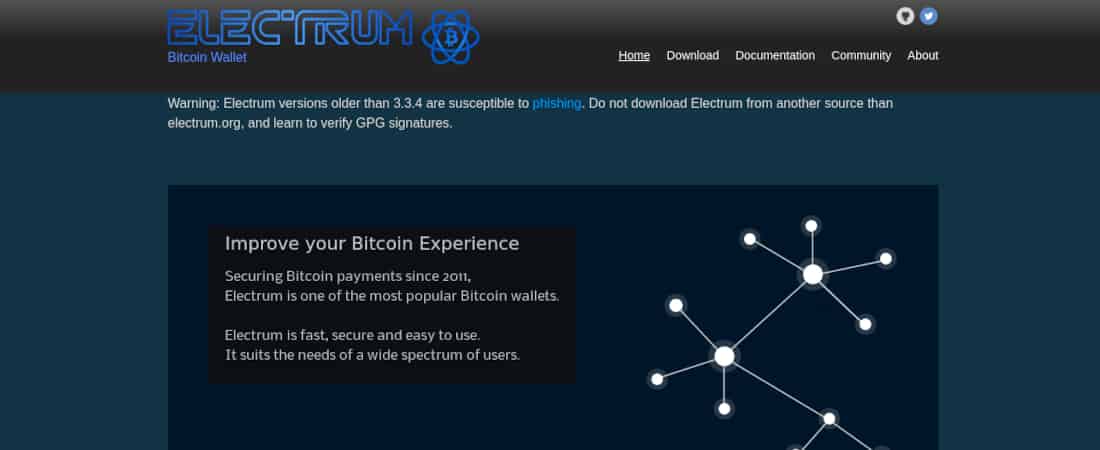 Active since 2011, Electrum is perhaps one of the oldest BTC wallets on our list of the best anonymous Bitcoin wallets. Due to its longevity and open-source credentials, Electrum is also one of the most trusted Bitcoin wallets available on the market. It operates under an MIT license.
What's more, Electrum is compatible with other third-party hardware wallets such as Ledger, Keepkey and Trezor. However, please note that Electrum is not an anonymous wallet by default. To activate its privacy-centric features and to make it a real anonymous BTC wallet, users will have to use Electrum on the Tails operating system which is Tor enabled.
Developed by privacy activists around the world, Samourai Wallet is a futuristic and anonymous bitcoin wallet that comes with AES-256 encryption. It was hand forged to mask your identity, keep your transactions and funds private and secure.
Apart from the fact that it never communicates with any servers, Samourai Wallet provides security measures such as robust PIN code and seed word backup to keep your funds safe. Furthermore, it comes Tor and VPN enabled by default so that users can route all their transactions through anonymous IP addresses.
By default, Samourai via its Stonewall feature makes it difficult to link inputs to outputs of a transaction, hence making clustering wallet addresses and associated metadata becomes more difficult. Stonewall also enables Samourai transactions on the blockchain to become more complicated to analyze since they produce higher entropy than regular bitcoin transactions on non-privacy friendly wallets.
Rounding off our list of the best anonymous Bitcoin wallets is Edge, that is available on both Android and iOS platforms. Buoyed by client-side encryption, Edge wallet ensures that the software providers don't have access to your private information. 
What's more, Edge wallet can be easily backed up by users by using their username and password. That allows them to use their wallets across multiple devices or easily recover their wallets in case they lose their device.
SEE ALSO: 8+ Best Bitcoin Debit Cards